Submitted by Jim Quinn via The Burning Platform blog,
We're back from our vacation in Wildwood. I hoped for more relaxation, but it wasn't to be. I rode my bike most mornings. I walked miles on the boardwalk with my wife and kids. We played the Cape May par 3 golf course. I went deep sea fishing with my youngest son. I made it to the beach twice. We made it to the Shamrock a few times, but we had more fun on the outdoor deck at Westy's Pub. Watching an 85 year old couple who were barely 4 feet tall dancing like they did in the 1950's to current pop hits was worth the price of admission. The scene brought a smile to the faces of anyone in the vicinity.
I ate more pieces of white pizza from Mack's than I can remember.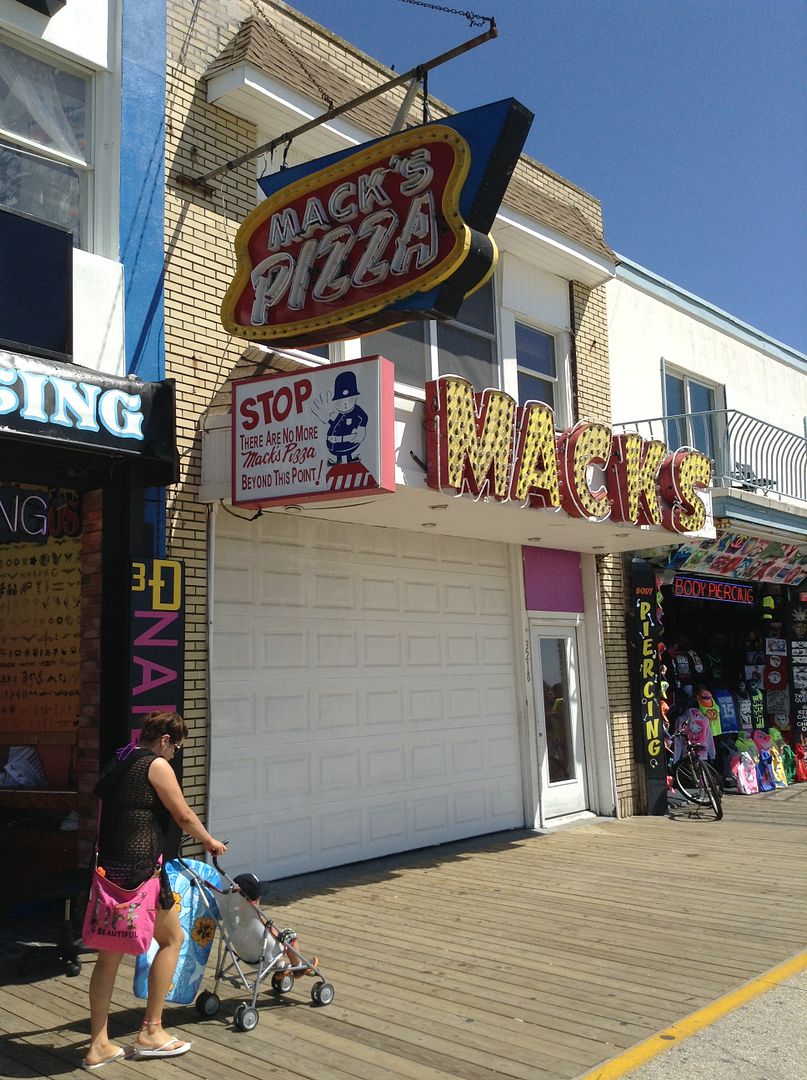 How I resisted getting more than one cup of peanut butter ice cream with chocolate jimmies at Kohr's, I'll never know.
We saw two outstanding displays of fireworks while we were there. The weekly fireworks are launched on the beach at my street, so we just need to go to the top deck or stand in the street to see the colorful display. The wind was blowing from the ocean, so the debris and ash floated onto our deck.